Unveiling the Exquisite Guanacaste: Unforgettable Destination Weddings and Top Hotels
Introduction:
Embarking on the journey of planning a destination wedding can be both exhilarating and daunting. Costa Rica's stunning province of Guanacaste offers an idyllic backdrop for your dream wedding, with its breathtaking beaches, lush landscapes, and warm hospitality. In this blog post, we'll explore the best hotels in Guanacaste for your unforgettable destination wedding. Prepare to be captivated by the following extraordinary venues: Four Seasons Costa Rica, Andaz Costa Rica, El Mangroove, JW Marriott, and Westin Reserva Conchal.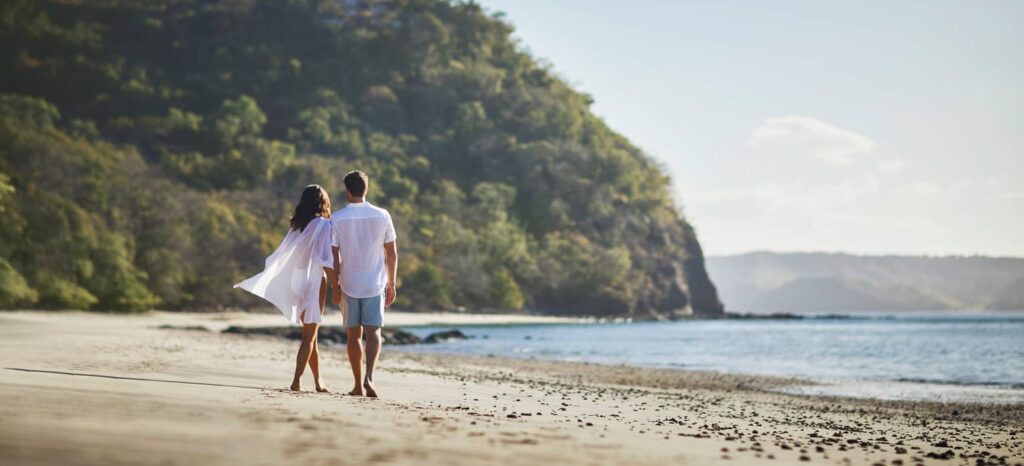 Four Seasons Costa Rica:
Nestled along the pristine Peninsula Papagayo, Four Seasons Costa Rica sets the stage for an enchanting wedding experience. Boasting luxurious accommodations, this five-star resort offers picturesque views of the Pacific Ocean and tropical forests. Impeccable attention to detail, world-class amenities, and top-notch service make Four Seasons an exceptional choice for your destination wedding. Red Velvet Weddings will seamlessly orchestrate every aspect of your special day, ensuring an unforgettable celebration.
Andaz Costa Rica:
Situated in the captivating Papagayo Peninsula, Andaz Costa Rica embraces the essence of contemporary luxury combined with natural beauty. With its elegant and modern design, the resort perfectly complements Guanacaste's lush surroundings. Andaz offers a variety of breathtaking venues, including pristine beaches, lush gardens, and stunning terraces. Collaborating with Red Velvet Weddings, your vision will come to life as they curate a personalized and flawless wedding experience.
El Mangroove:
Located in the heart of Guanacaste's tropical dry forest, El Mangroove provides a serene and intimate setting for your destination wedding. This boutique hotel offers a unique blend of luxury and eco-consciousness, with chic accommodations and a strong focus on sustainability. Exchange your vows amidst the mangroves or celebrate on the beach while Red Velvet Weddings takes care of every meticulous detail, creating an unforgettable celebration that showcases the natural wonders of Guanacaste.
JW Marriot Guanacaste:
Exuding timeless elegance, the JW Marriott Guanacaste Resort & Spa embodies the perfect fusion of luxury and authenticity. You can find JW Marriott along the golden sands of Hacienda Pinilla Beach, this exquisite resort offers a range of venues, including beachfront ceremonies and lush garden receptions. Red Velvet Weddings, renowned for their creativity and expertise, will collaborate with you to design a wedding that reflects your unique style and ensures an unforgettable experience for you and your guests.
Westin  Reserva Conchal:
Boasting a privileged location on Playa Conchal, Westin Reserva Conchal presents an oasis of luxury and tranquility. The resort's stunning architecture, complemented by lush tropical gardens and pristine beaches, creates an enchanting setting for your destination wedding. With Red Velvet Weddings by your side, you'll embark on a stress-free planning journey, allowing you to fully enjoy this once-in-a-lifetime celebration.
Guanacaste serves as an extraordinary destination for couples seeking a breathtaking wedding experience. With the guidance of Red Velvet Weddings, you can trust that every detail will be meticulously planned and executed. Whether you choose the elegance of Four Seasons Costa Rica, the contemporary charm of Andaz Costa Rica, the intimacy of El Mangroove, the timeless luxury of JW Marriott Guanacaste, or the tranquil beauty of Westin Reserva Conchal, your destination wedding in Guanacaste is sure to be an unforgettable celebration of love amidst the captivating beauty of Costa Rica.
Let us help you plan the wedding of your dreams.