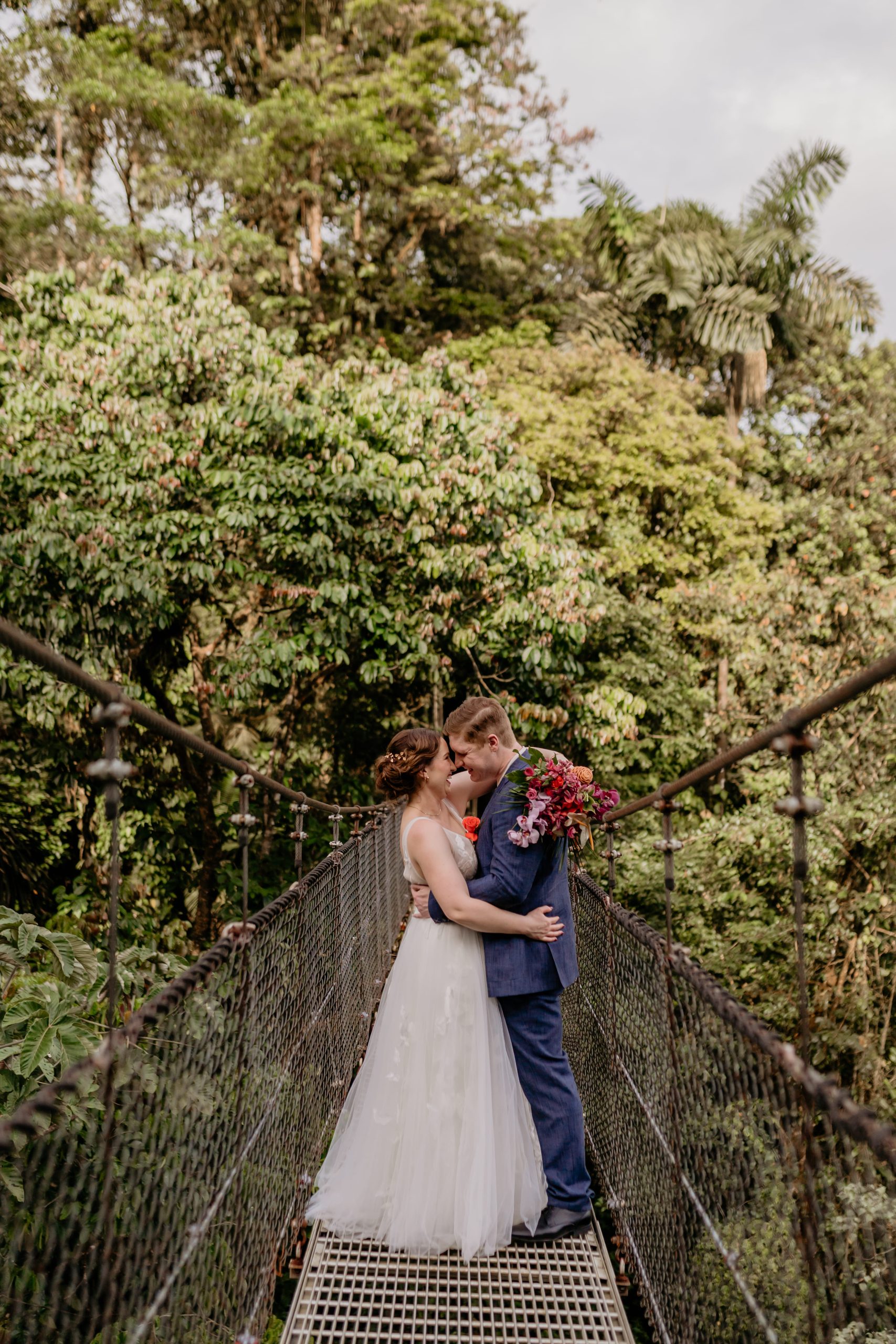 Penelope is a vibrant and free-spirited woman who finds solace and inspiration in the beauty of nature. With her adventurous soul and compassionate heart, she truly loves the outdoors. Her infectious energy and warm smile instantly draw people to her. Penelope deeply appreciates the environment and believes in the power of love to create positive change in the world.
Robert is a kind-hearted and nature-loving man with an unwavering curiosity for the world around him. He is a true explorer at heart, always seeking new experiences and finding joy in the simple pleasures of life. Robert's calm demeanor and gentle nature make him a perfect match for Penelope. He shares her passion for the natural world and believes in the healing power of connecting with nature.
Seeking an intimate and meaningful celebration of their love, Penelope and Robert decided to elope in the enchanting rainforest. They chose Costa Rica for its vibrant biodiversity and the awe-inspiring view of the Arenal Volcano. Surrounded by the lush tropical landscape, they embarked on an unforgettable journey to exchange their vows.
Their elopement reflected their shared values and deep connection to nature. The ceremony occurred at Arenal Koita overlooking the majestic Arenal Volcano, with the sounds of the rainforest serving as their orchestra. With heartfelt vows and promises, they sealed their love, surrounded by the breathtaking beauty of Costa Rica. Penelope and Robert's elopement in Costa Rica was a celebration of love, adventure, and their shared commitment to cherishing the natural world. Their story serves as a reminder of the profound connection between love and nature and the magic that can unfold when two kindred spirits come together.